Resources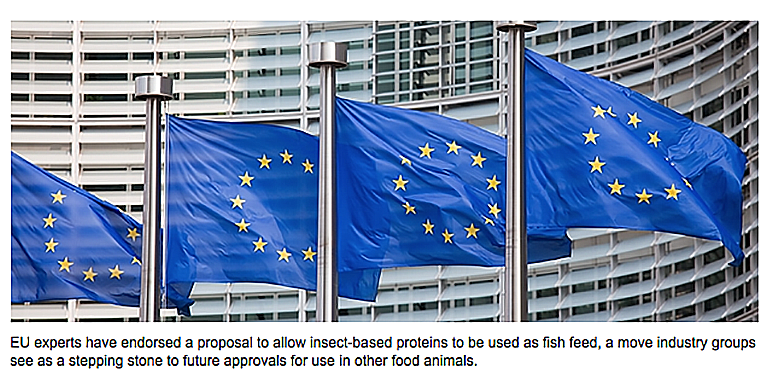 PAPs, nitrites, insect feed and mycotoxins: Commission reveals feed legislation roadmap
by Jane Byrne for FEED Navigator
"What is the EU regulatory timeline looking like around the use of processed animal protein (PAP) in poultry and pig feed? We reveal that and more after catching up with key policymakers in Brussels.
Regulation of Pet Food in Europe
Pet Food Safety
Two laws set out the basic principles for food and feed safety:

the 'general food law' (Regulation N° 178/2002)[1] and
the 'feed hygiene regulation' (Regulation N° 183/2005).
Regulations N° 1069/2009 and 999/200 are more specific and provide strict rules to ensure that all animal products used in animal feed and human food are safe. Regulation N° 1831/2003 regulates the additives used in animal feed. This means that all additives have to be evaluated on their safety before being used in animal feed. All approved additives are listed in the Register published by the EU Commission. Keep reading at Wikivet